TeamChildren is comprised of projects for both the distribution of computers and Rolfing babies, children and families
Timelines of teamchildren
Founder of Team Children, Robert Toporek, was born and raised in Charleston, SC.
Robert left high school to join the U.S. Army. He received three months of basic training at Fort Jackson, SC; three months of advanced infantry training at Fort Gordon, GA; and one month of jump training at Fort Benning, GA.

Robert was assigned to Company B 2/503 Infantry 173rd Airborne Brigade. He built a refugee village that surrounded his base camp. They built three schools, a playground, a Boy Scout lodge, and a health center.
Robert began teaching illiterate adults reading, mathematics, and job skills.

Adipiscing elit pellentesque habitant morbi tristique. Hac habitasse platea dictumst vestibulum rhoncus est pellentesque.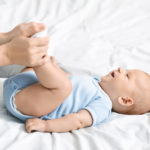 Robert was trained and certified as a Rolf practitioner. Later, he was appointed as Dr. Rolf's east coast business manager. He published a monograph and documentary entitled "The Promise of Rolfing Babies and Children."

Robert began a project bringing the benefits of technology and rolfing to the Philadelphia Badlands, a neighborhood in North Philadelphia characterized by poverty and drug-related violence. The project continues to this day.
There are dozens of ways in which you can help us as we continue to change the lives of families. Our volunteer opportunities include PR/Marketing, Admin,  Accounting software installation,  Your time volunteering here will be well spent and genuinely appreciated by both us and our customers!